The other day we watched the movie "Up in the Air". It is definitely about traveling, lots of traveling and especially about flying. So this post is in contrast to our two previous ones where we wrote about slow travel. In this movie the flying and getting from one place to the next is more or less the destination in itself.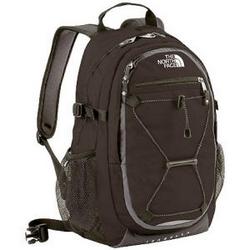 We are not here to tell you that one way is better than the other since it's all up to you. Our personal preference though is to travel slow, rather than rushing from one city to the next only seeing airports and hotel lobbies.
Anyway this is a Hollywood production about a man who spends 320 days per year or more traveling the US, as part of his work. And one of his main goals in life is to accumulate as many frequent flyer miles as possible. So although this definitely is a traveling life style, it really doesn't have much in common with our approach to traveling and why we believe it is good for you.
The movie itself is not that exceptional and it is not because of the travel theme we mention it here. No, our reason for bringing it up is that the main character also does some freelance speaking engagements where he talks about his take on life. The title of his speech is "What's in your backpack?" and you can have a look at a 2 minute clip of it below.
I can very well relate to what he is saying. All the "stuff" that we have definitely makes it hard to move. Even though we have managed to unburden ourselves several times in one way or another from all the things at home, it still takes an effort every time to set off. As soon as we get back home after a longer journey and settle down for a while, stuff and commitments get hold of us again and the straps on our shoulders get heavier.
Sometimes it can be nice to be settled down, have your stuff around, fulfill your duties and just relax in the comfort of your home. And then at other times the desire to just let go arises. And right now that feeling is rising within us. We want to once again unburden ourselves from things and take off. We don't know in what way yet and how we will unburden ourselves – but rest assure, we have no intention of doing it with fire

. We know very well that there are other ways, and some of them we have already written about.
You can either do this in a more permanent way by selling and giving your stuff away and resigning from commitments like work. Or you can choose to just put your life on hold for a while by renting out or storing your stuff and asking for a leave of absence from work.
However you choose to do it doesn't matter. It is just that if you are hoping to go somewhere at all for a longer period of time, you will somehow have to unload some of that stuff in your backpack. And when you do, interesting things might happen and you may realize that you have no desire of putting them back in later on, when you finally have got them out