How does one get the money top travel long term? Or like a recent question that we got from a German lady who wrote:
"I love the idea of getting out of the rat race and spend my whole life travelling. But there will be food and gas that I have to buy. Where do I take the money from, when I'm not working?"
It is a very easy question to ask but much more complex to answer. It really depends on a lot of factors and your personal situation.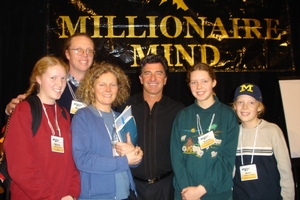 We are all unique with unique talents living our own unique lives. Therefore there is not one answer available that suites all. And as long as you are hoping for someone to give you the one and only answer you run a big risk of being disappointed. What works for us may be impossible for you or the other way round.
A very sad thing we have noticed through the years when we've been asked these question, is that our answers may even be more discouraging than encouraging. We can literally see the light and hope vanish from people's eyes as they hear our answer and they often say something like: "Well we can't do that". They take our answer as the only way and then they use it as a reason to why it is not possible for them to do it.
And this happens no matter what our answers have been. Through the years our circumstances have been varying and accordingly so have our solutions been different to how we have made it possible to travel.
It is very important to us to do our best to support anyone who has a desire to go on a long journey. All our long journeys have been extremely rewarding to us and we wish that more could have a similar experience. That is basically why we started writing a book and also this website in the first place.
So nowadays we are very careful to offer quick solutions that have worked for us. We believe it is much more helpful if we can support, encourage and inspire you to find the quick solution that is tailor made for you.
To do that you will basically have to take a look at your own situation and also what you want your extended journey to look at.
We have met so many long term travelers through the years. From the wealthy ones, who stays in hotels and eats in restaurants every night to those traveling on a very limited budget and gets away with spending less money than at home. Yet others even make money traveling and can literally return home to a bigger bank account than they had when they left. Actually, money doesn't have to be a problem after all… Even if you doubt this we are convinced that it is definitely a possibility for you to.
Someone said:
" You don't need money to make money – you need creativity".
We would change that to:
"You don't need money to travel around the world – you need creativity".
Our book: Extended World Travel is our attempt to, in the best way possible, support you to create the dream trip of your life, the perfect journey that suites your personal circumstances.
For you who are really determined to make your trip happen and are interested in getting some extra support, Maria will soon start to offer travel coaching. This will of course for natural reasons be a very limited offer and only on a first comes first serve basis. If you want to you can express your interest in an email to Maria at maria@extendedworldtravel.com .