When you try to calculate what kind of money to travel you'll need, even rather cheap accommodation often sums up to big numbers. But, and you have probably guessed this by now, there is an endless number of variations to this issue as well. We have written about some of the different ways to stay on our Travel and Accommodation page.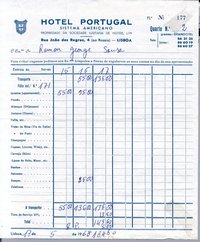 Of course, a journey with a 5 star accommodations requires a totally different budget than if your choice is hostels. But even hostels cost something. There are also other ways to cut your cost, even for cheap accommodation…

Some of the ways to drastically cut down on your accommodation budget can be Home Exchange, House Sitting, camping in the wild or Network Travel
We, all 5 of us, once spent almost 3 months in the US only using Network Travel. It not only kept our accommodation budget to a minimum (as good as zero) but it also gave us a way to travel that took us off the beaten tracks. This also gave us the possibility to meet with people we otherwise wouldn't have met and be a part of their lifestyle and traditions. It was a journey where we met many old friends as well as many new ones.
It all really comes down to what your travel plans are. How flexible are you and how important is cheap accommodation to you? Is it just a place to sleep or does it in a way lay the foundation for your entire journey? Or put the other way around, is it the size of your budget that determine your choice of accommodation and therefore the character of your entire journey?
With a big travel budget a hotel might be the easy choice but maybe not the choice that will give you the most valued memories.
With the multitude of ways to find a place to stay you surely realize that it is impossible for us to give a price estimation that makes sense to everyone. But we want of course to give you a little hint of how you can estimate what the cost may be for you.
Our suggestion is to start at the top and see what figures you come up with. A hotel booking engine, like the one below, is a way to find out just how much hotel nights in different countries and cities may cost you.
Likewise if you are interested in finding out what the price of hostels may be you can use this booking engine:
Some different aspects that may have an effect on the price for accommodation is also of course if:
• You travel off season – It is all a matter of supply and demand. Demand is usually biggest during school holidays.
• You travel off the beaten track – If you find the hidden places it is also possible to find prices at a different level.
• You travel to "Cheaper Countries" – Going to a country that has a favorable exchange rate is also a way to keep the cost down.
• You stay for a longer time – Buying quantities is a way to get a lower price also for accommodation nights.