Travel insurance is not the most inspiring thing, at least not to me. It won't get me anywhere, I will probably, or should I say, hopefully, not use it and it will cost me a lot. Still it's definitely not something I want to go without.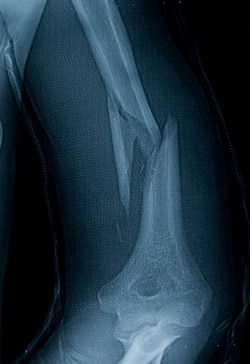 We have always been well protected when we have gone on any kind of journey. And we're very happy for the fact that we've never had to bother any insurance company with anything when we've been away (I'm sure they are too

). There is this one exception though, a long time ago when our family consisted of only me and Maria and Viktoria was only soon to be. Maria and I had for the last couple of years been flying down to the Alps for a week or two to do some skiing. This year though we decided to drive and at the same time take the opportunity to visit some friends on the way. But only a few days after arriving at the ski resort Maria had some complications with her pregnancy. Maybe because of too much activity (the fact that she was 5 month pregnant didn't hold her back from skiing both downhill and cross country and go swimming – on the same day, hmm) or the altitude, and was hospitalized for a week before being flown back home to Sweden. Everything was taken care of and arranged and also of course paid for by the insurance which was a great relief. I just don't want to think about how much it would have cost us if we hadn't been protected!
Sweden has, and I am rather grateful for that, a publicly paid health care system. It has for us personally permitted a lot of freedom. We haven't been forced to hold a steady job or to pay a lot of money out of our own pockets in order to get the benefits of healthcare. And since Sweden is a member of the EU we can travel throughout Europe and still receive health care protection. On top of that, there is usually a 45 day travel insurance included in your home insurance policy. This obviously covers most travel insurance needs for most Swedes. When we're going on an extended journey and outside of the EU we can buy an extension of the travel insurance we already have.
I am well aware of the fact that the health care system can look very different in other countries. Therefore it is very difficult to give any general directions for what is best to do and I have no intention of even trying.
All I want is to make it clear that you include the cost of travel insurance in your travel budget. You don't want to find yourself in a place a long way from home needing medical assistances and not having the funds for it. Whether or not you should seek medical advice should not be a financial decision. It's much better then to include the cost for travel insurance upfront and if you don't need it then the better.

For a calculation of how much your travel insurance may cost you this little tool from World Nomands Insurance is a great way to start. World Nomads is the recommended choice for travel insurance both by Lonely Planet and Rough Guides and who are we to recommend anything else

?
Travel Safely!