I was talking to Viktoria, our oldest daughter, and she told me about a conversation she had a while ago with a relative. This relative, who is in her late seventies, said, that if she had known in her younger days what she knows today she would have retired 10 years earlier to do some long term travel. She would have had to live on less money. "But why did I give my time and effort away to a big corporation when I could have invested it in myself?" she said to our astonishment (she's always been the dutiful one). To hear things like this makes me sad. People who spend their whole life working hard and sacrificing themselves, only to realize: "Is this it?"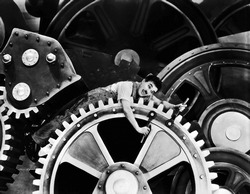 These are the people who did everything right. They did what they were told to do and what was expected of them. They adjusted themselves to the rules of the system. They got themselves a good education and later on a good job. They worked hard and loyally for many, many years. All this so they would one day, in the future, get to live the good life that they were promised. And then, when finally getting there, the good life wasn't as good as they had imagined. They maybe didn't have the health and strength any longer to do the things they had been postponing all these years. And they grow sad and bitter regretting not having followed their hearts desire when there was still time. What makes it even sadder is how common this is.
I know, this may be a very black picture. There are of course many, many people who've had a fantastic and prosperous working life, who has fulfilled their dreams and who don't grow old and bitter. But these people have in fact done just that – fulfilled their dreams. What I am referring to are those having dreams but have neglected to acknowledge them and instead done what is "right and expected" of them.
We, who to a big extend have chosen a "different" path, have been told many times to "grow up", "become more responsible", "act like adults", "get a real job" and "can't you do like everybody else"? Sometimes, when things have been difficult, we have been tempted to do just that. And believe me, there have been times when I wish that I could just "do like everybody else" and adjust to the big almighty system that tells us to do the "9 to 5 till 65" (or maybe even – till we die).
For some reason our desire for freedom has been stronger in us than our need for that kind of security.
It would be exaggerating to say that it has always been a conscious decision. Often it is just coincidence (is there such a thing by the way?) and guts feeling that have been the source for the decisions we have made. But today we feel happy that we did listen to our gut feelings.
We very seldom run across someone of a more mature age who wish they had spent more time in the office at work and away from their family and loved ones. No, to be honest, we can't remember that it has ever happened. And this is a relief to us since it tells us that somewhere we probably did something right. That our choice of not "doing like everybody else" has turned out to be the right choice.
What I am trying to say is:
"Listen to the wisdom of those that have gone before us. They may not know much about the Internet, Social Networking and other modern technology. But they have a life long experience of what has worked and not worked for them. And if they are telling you that they are regretting too much time spent at work and away from family and not having made a reality of their dreams, than this is something you should pay attention to."
Do you still have a dream?
Then you should do something about it.
It is only to late the day you stop dreaming and starts regretting…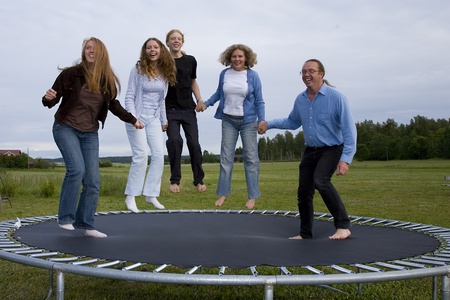 BTW - The dream doesn't have to be long term travel. Whatever makes your heart sing is fine with us!