Well I don't know about you, but for me this happens now and then. Suddenly I can find myself in a situation where things aren't working anymore and the need to change my life starts popping into my mind.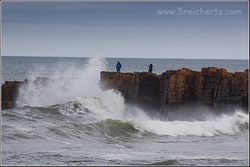 Even if you live your dream life these feelings can come up, and probably will sooner or later. It even happens to millionaires… And it does occur, I believe, because time passes and you and the world change over time. Things start out just perfect and then after a while your feelings about things change.

It can be your favorite music that after listening to it for years and years just doesn't give you the same thrill as it once did. You or the circumstances have changed whereas the music is most likely still the same.
This can also happened in a relationship. It starts out just perfect with love and passion but when time passes and routine takes over it might not feel that perfect any more.
Or it may happen in your family life. Your lovely little family may have turned into a source of stress and uncomfortable feelings for you. And that's so sad because it should really be a source of joy and happiness.
For a lot of people, their work definitely creates those "I want to change my life" feelings. Your work may have started out just fine or even great but over time it has a tendency to turn into something mundane. This happens when time pass and you change or the work assignment stays the same.
Well, whatever is the reason for the need to "change my life" is not that important. What's important is that the feeling is there, and what you do about it. And we're not talking about a small downturn in your mood but rather something that is a more permanent feeling.

A common way that most of us tend to choose first is to try and endure it and hope for it to improve or go away. It works in the short run but for a feeling that comes back again and again it's usually not enough and there's a need for a dramatic change of some kind. A boring job seldom turns into something exciting and inspiring.
What has happened to us personally when we have run into this state, is that we have managed to take off on some extended journey. At first this was more of a coincidence, but we then realized that we can use this when we feel stuck and need a major change. And it has created a complete shift for us more than once.
The people we were who took off on these long term journeys have been completely different from the ones that came back. The journeys themselves and the time away from the life that were stressing us have given us the possibility to take a huge step in discovering and realizing our new dreams and visions.
These experiences from our extended journeys are some of the reasons we've put up this blog. We've met so many people who feel stuck in their lives and who have a desire to change. And the best technique we know of for creating change is to go on an extended journey.
There are of course lots of other techniques out there and we have tried some of them too. But to us, the power of traveling outweighs them by far. If you have a desire to create a lasting change in your life our recommendation is to try long term traveling. It will change your life forever!
Here are a couple of books on the subject of transformative travel:
Picture by: www.5reicherts.com