Is accommodation an important issue for you or is it totally unimportant where you spend your nights (and days) when traveling? Do you want to let circumstances decide where you'll spend the night or do you want to have it planned for the whole trip?
Just as with transportation, where to stay can be just an impulsive, unplanned, minor detail of your trip or it can be something that the whole trip is based upon.
Depending on where you want to go and what you want to do, there are a number of different ways to solve the accommodation issue when you're on the road.
Hotels
Long gone are the days when most people considered staying in a hotel as the option when you are on the road. Furthermore, when you travel for extended periods, you usually don't want (or can't afford) to stay in a hotel every day.
There may be days or periods when you'd want to choose the convenience and comfort of a hotel though. Whether you want to choose a local style cheaper accommodation or a five star international hotel chain is of course individual, but good to know may be that usually the more local ones can be a bit tricky to find on the internet.
Often, smaller, private family hotels and inns don't always have computerized booking systems and you may have to look around when you arrive at a place or go to the tourist information.
You can also check out www.tripadvisor.com where you can book hotels and lots of other things. They also have an excellent forum where you can find other travelers tips on accommodation around the world and also ask for help and advice.
Here is also a couple of sites where you can make hotel booking worldwide or just use to check out what's available and at what cost:
Hostels
Much cheaper than a hotel and you have the opportunity to prepare your own meals, and you easily meet other travelers who you can share your travel experiences with.
You can usually choose from slightly more costly private rooms to cheaper rooms with many beds. Hostels are not very common outside of the first world though.
Here are some sites where you can check for what's available in the area you plan to visit.
The sites complement each other. The www.hihostels.com/ is more hostels within organizations whereas www.hostelworld.com is more private owned hostels.
Home stays
Staying in people's private houses when traveling is very common mainly in countries outside of the first world. People have a spare room that they offer to travelers and you can stay there at a low cost and be like a member of the family. If you don't feel like being that social, there are home stays that are more of the "Bed and Breakfast" kind.
A home stay is a perfect way to really connect with local people and also to support their own small business.
You learn more about the area you're in and its culture and it's also a perfect way to learn a new language if that's what you're interested in.If you want to learn more about this you could for instance look at these sites.
Renting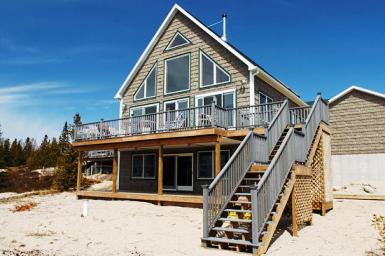 Renting a house, swapping houses or house sit are some possibilities if you want to stay in one place for a while and have your "own" home. Why not try something totally different from what you're used to!
Renting a house or an apartment is of course always a possibility, especially if you plan to be staying for an extended time in the same place.
When we rent a place, we usually want to check it out and get a feel for the area first so when we look into renting we contact real estate agents when we arrive someplace.
Other people prefer to have everything settled when they arrive and you can of course search for places and settle everything over the internet.
Sometimes you don't want to pay the whole cost of the rental by yourself so one idea is to find someone to share the house or apartment with.
A good idea is always to travel "off season". Then there is a greater supply of available renting objects and easier to find places at a discounted price.
Also, the same goes for renting as for finding a hotel. Private places to rent often aren't connected to a computerized system and you can not book in advance and have to look around for them when you arrive.
Tourist offices and real estate agencies are some places to look for long term renting accommodations.
You can of course also use www.craigslist.org for local classifieds and forums for over 50 countries around the world. Here you can find housing, services, jobs – well, just about everything.
Here are a couple of bigger organizations where you can book in advance if you prefer to be safe and plan ahead but which also are a bit more pricy:
Camping (Trailer, Campervan or Tent)
If you are going to be traveling around a lot, one option is of course to rent or buy a car or a campervan and then stay at campsites or wherever you want to stay along the way (wherever that is allowed).
| | |
| --- | --- |
| Having your home with you, give you the opportunity to stay whenever or wherever you want. You can have different fantastic sceneries every time you make lunch, dinner or wake up in the morning. | |
Depending on your comfort level, you can choose from really big luxurious fully equipped trailers or campervans to something small that just provides you with a bed and something to cook on.
Traveling like this gives you a lot of freedom to explore different places and at the same time you have your "home" and all your stuff with you.
When the children were younger, we did a lot of traveling like this and we found it absolutely perfect. Always having their stuff with us and always being able to just stop and make some food. We also found a big advantage to the fact that whatever new places and circumstances you are in, you always have your own "home" and familiar things around you if things get a bit too adventurous or overwhelming.
To find campsites around the world: www.Campingo.com
To rent a vehicle around the world: www.motorhomesworldwide.com
If you're a bit more willing to forego some comforts, you can of course choose to travel with a tent. And if you don't even need the car, you could be really adventurous and choose the bike and the tent.
| | |
| --- | --- |
| | If you really want to enjoy the great outdoors, why not stay in it. Bring your tent! |
Network Traveling
Traveling within a Network, either your own, through your friends, family, interests, or hobbies or through some Hospitality Exchange organization, are other options.
See Network Traveling for some more information about this alternative.
A variation of Network traveling is alternative or eco villages that exist in many places around the world. Often, they are open to, and interested in, promoting their way of living and have places for people to come and stay for shorter or longer periods. You can sometimes stay for free as a volunteer and help out, or as a paying guest and support the economy of the village.
Some information to start with can be found here at: www.ic.org
House Swapping
Swapping your home with another family somewhere in the world is a great way to stay for free, live in a real home and experience a place more like a local than like a tourist or traveler.At the same time, there's someone taking care of your own home and watering your plants.
We haven't done any house swapping ourselves (yet). We were planning to at one stage but something came up and our plans fell through.
We had many very interesting offers to choose from at that time, from a cottage on the grounds of the huge castle Versailles outside Paris, France, to a bungalow on the beach in the Caribbean. And that for a house in "un-exotic" Sweden.! Here are a couple of house exchange sites:
House Sitting
Another way to stay in a home away from home, for free, is to house sit. Here, you don't swap your home with someone else but just live in their home while they are away and maybe take care of some pets or something else that needs some attention. Sometimes you even get paid.
As a traveler, this is of course an alternative you can use both ways. If you're going to be traveling around the world and don't want to leave your house unattended and don't want to swap with someone else, you can find a house sitter to come and stay in your home while you're away.
We've had some house sitters taking care of our house when we have been away and it has really been perfect. No problems with finding a place for our cats or having to prepare the house for being empty a whole winter (Swedish winters cause damage by freezing).
One of our house sitters had actually spent the last seven years traveling the world by staying in and taking care of people's houses!
The website where we found our houses sitters was: www.housecarers.com
As we started off by saying, traveling does absolutely not have to equal staying in hotels (unless that's what you prefer of course). There are lots of alternatives to choose from and today, the internet makes finding people to connect with, and ways to stay, a lot easier than it used to be.