I'm sitting here with a box full of books beside me. Not any books though – our own book! It's an amazing thing, being able to hold it in your hands after all this time of talking about it, planning and working with it.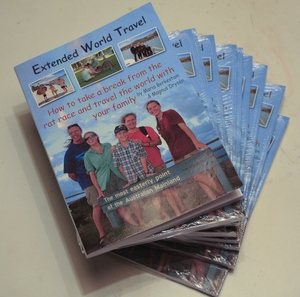 You could without exaggeration call it a 5 year plan – we started brainstorming around it in 2005

More exactly on Viktoria's 17th birthday when we were sitting in the café at Thursday Plantation, the Tea Tree Oil place south of Byron Bay, Australia. I remember it well, we had been traveling around the world for some months and were discussing, again, all these questions people always ask us when we're away. Like;
How do you get the money to travel?
How do you have the time?
What about the children's school and
How could you travel when you have a job?
We'd all heard them more than once

and realized that what people really want to know with all these questions, is how they could do it too. How they could leave their jobs for a while, let the kids take a break from school, find the means to go on a 6 month trip and maybe create a more independent lifestyle in general.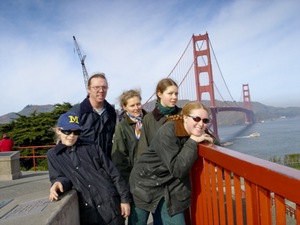 Anyway, that day, at the café, someone (jokingly) came up with this idea that we should write a book with our answers and then we could just give it to people. We first just laughed at the idea but then started thinking that it actually didn't seem like such a bad thing. And now see where it has led us, that discussion around the lunch table!
Our first attempt was our ebook, which already has been out for a while, you can find it HERE. But now we also have a "REAL" one, a paper book! It contains lots of information on how to make a reality of that long dream trip for any family – how you could travel – and also our ideas about why we think that you should. We really think that traveling around as a family is GOOD for you and want to do our best to help you get out there and see for yourselves.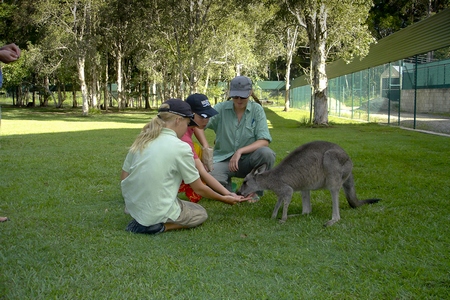 Here are some different links, depending on where in the world you're living, or traveling

and where you can check out the book and buy it.
USA – www.amazon.com & www.barnesandnoble.com/
Canada – www.amazon.ca
UK – www.amazon.co.uk
Germany – www.amazon.de
France – www.amazon.fr
Japan – www.amazon.co.jp
Sweden – www.bokus.com& www.adlibris.com
So check it out! Order it for yourselves and for your friends so they can go too or give it away as a Christmas present!
Happy Trip!
"Twenty years from now you will be more disappointed by the things you didn't do than by the ones you did do. So, throw off the bowlines, sail away from the safe harbor. Catch the trade winds in your sails. Explore. Dream. Discover"
Mark Twain