Extended World Travel eCourse –
tailor made for your travel success!


Do you dream about taking some time off and to travel the world, but have no idea how to get it all together and make it a reality?

Then please keep reading...

Do you have a desire to leave the rat race, at least for a while, and change both place and pace in your life? To go on that loooong trip? To go around the world and visit exotic places? To bring your whole family along and create those memories you'll all have for the rest of your lives?





Well then, what's stopping you?



Most people have a travel dream of going on that journey of a life time. But very few actually do it. Are you also dreaming but still get stuck in your everyday life? Do you allow your job and career, your family responsibilities, the kids activities and other commitments to take up all your time? And how about the feeling that you never seem to have enough money?

Just to be clear about this… Making a reality of your travel dream is usually not something that just happens. It is a result of an active choice.

So how about you? Are you ready to make that choice? Do you want to find yourself out there in the world experiencing magical places, meeting friendly people, taking every day as it comes, get new inspiration and recharge the batteries you've totally emptied from years of stress?

We ourselves made that choice - and not only once! As a family of five we have, during the last 15 years, made seven longer trips - lasting three to nine months. We know it is possible for anyone no matter what your circumstances are. We know how you can do it too!

For us these journeys have impacted our whole life and given us all so much positive input and we are extremely grateful for having made those choices. Of course, shorter trips can be great, no doubt about that. But longer trips, with all that they add to your life - are magical!

These long term trips have been such fantastic experiences and given us so much in every area of our lives and we really believe that everyone, who really wants to, should have the opportunity to experience this too. Our way of inspiring, helping and supporting others to achieve this has been through our website and with our book. But we have come to understand that this is not enough for everyone. People have asked us for more… and therefore, with great pleasure, we're now able to offer you our brand new eCourse!


With our e-Course you will be taken by the hand and guided, step by step, from finding out what your travel dream really is to actually making it happen in your life. It is not about copying or doing what we or someone else has done. It is about realizing YOUR OWN TRAVEL DREAM in a way that suites you and your circumstances.
In this program, and with our guidance, you're going to:

Get clear about what your travel dream really is

Find out what it is that is stopping you – why you aren't there yet

Find your way round the roadblock/s that are keeping you at home instead of out there exploring the world

Plan your own unique trip

Take those first steps that'll make the start of your journey

Create your unique budget which suites your financial situation

Find out how to really make it possible to create your trip in a way that's ideal for you



Of course you may be able to take the time, keep the focus and collect all the necessary information and do this without any support - but do you think you will???

Or do you think it might be just a little bit easier and quicker to get to that departure day by having the support from someone who's already done it, again and again and again? We have done it seven times and we are now offering you our help!

It may seem like a simple task but it is very easy to get stuck. We have seen it over and over again how people are inspired to set off and then they run into their first "roadblock"… And so their journey is over even before it began.

If your travel dream is important to you and you want to make it happen in your life our first suggestion is – Get support! Not everyone may agree with you that setting off on a long journey is a smart thing to do, at times not even you yourself.

When you sign up for our unique e-Course, you'll get:

an

8-week step-by-step process where we'll take you by the hand, help you find your travel dream, lead you past your roadblocks and make you truly ready to set off on your journey

weekly inspiring and supporting material with assignments that will take you closer to your goal (if you want to make it happened you will have to do something…).

a copy of our eBook immediately so you can start your journey today. It'll help you to get into that travel mood with inspiring ideas, creative travel tips and will reveal to you the great benefits from taking time off!

interesting audio interviews that we've made with other long term travelers

weekly email access to us where you can communicate your questions and concerns and get our support and ideas

one coaching session on the phone (Skype) with one of us

the possibility to buy additional coaching sessions at a substantially reduced price

Yes, Maria and Magnus, register me for the ExtendedWorldTravel eCourse now!




<== You also get our book TODAY!

Our e-Course offer the one-on-one support you may need! Every week you have the possibility to email us, tell us about your challenges and ask us questions.

We will get back to you with inspiration, support and possible solutions. Included is also one coaching session where you'll have the opportunity to speak to one of us in person. If that is helpful for you, you will also be able to sign up for additional coaching sessions at a substantially reduced price

This is a brand new opportunity that we only now offer at an introductory price of $169 which is less then half of the full price ($399). There are a limited amount of spaces and we don't know when we will be able to do this again. But when we do it will be at full price. So if this is something for you we encourage you to act quickly by reserving your spot and start your journey now!




The course starts on the 27th of October, 2011


so you'll be finished in good time before Christmas

The reduced introduction price is $169 and you reserve your spot HERE!



Again, we are really happy to be able to offer you this brand new e-Course. It'll be fun and easy and will guarantee to take you closer to your dream destination in record time. We are so much looking forward to having you with us on this journey!





Do be aware that this less then half price offer is limited to this first occasion and is limited in numbers. So if you are interested don't hesitate!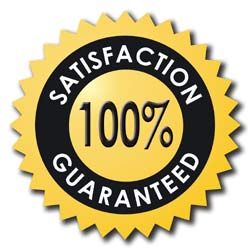 We want you to know that we're backing this entire program with a money back guarantee. If, after putting the steps into action and taking advantage of our one on one coaching call, you are not satisfied with this program, and within 30 days after your purchase, please feel free to apply for a refund. We know how powerful this program will be when you put it into action, and trust you to do the right thing….. we guarantee it!