No, is for most people a pretty clear answer to that. What would happen with everything if you just took off? How could you possible squeeze something like that into you already overbooked schedule? Well that is kind of the point. The time to travel long term is not something that is meant to be squeezed in.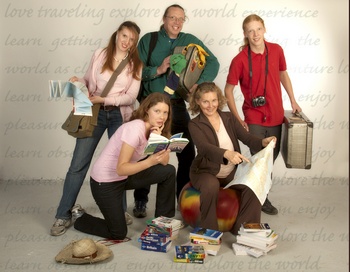 One of the main purposes with traveling long term is to give you a break from a tight schedule.
You put all that stress on hold and step into the emptiness that is waiting to be filled with your dreams and desires. You get a chance to kind of start over and fill it with whatever you want. It can even be some work along the way and school exercises for the children if that is what it takes. But please, for your own sake, don't cram too much in.
But the thing is if you are waiting for a 6 month free time slot to appear in front of you the risk is that you might be disappointed. You will never just have the time to travel long term. You will have to make room for it. You will have to create the time. Decide that this is what you want to do and then give it priority!
On the no time to travel page you can find out more.
And if you want to know why now may be the best time to travel, you can check out this blog.