We're having visitors at the moment. It's our friends from Germany, Gabi, Gunter, and the kids: Esra, Noah and Amy. They have taken some time off from their life in the small gorgeous wine producing village Bubenheim, and are spending 6 months experiencing new things on the road.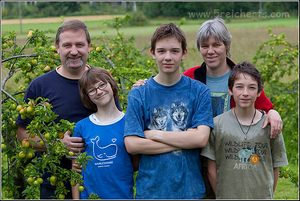 Well, maybe you should say "experiencing new things on the beach" because that's where they spend most of their time. But not laying there under a parasol with a colored drink in their hands though, but photographing. To this family, and particularly to the mother, taking pictures is life. And not just any pictures, but pictures of the ocean and everything related to it.
For this purpose they packed themselves into their camper van and went all the 3 000 km from the South of Germany to almost the furthest North you can get around here: Lofoten, in the northern part of Norway. A fantastic place far, far up by the Norwegian Sea. You absolutely have to check out some of the results from that visit on: www.5reicherts.com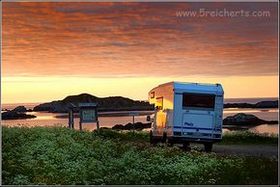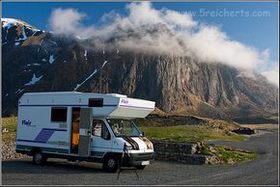 Having spent a couple of months up there, they are now on the way down south again, to go to France and take the Dover-Calais ferry over to England. The plan is then to drive towards the north again, to some far away located Island in Scotland. To find more beautiful pictures…


It's not the first time the family is on the road experiencing the world and creating fantastic photos and memories. They have made an innumerable amount of shorter trips around the European coastline, and also several long term trips in countries like New Zealand and the USA.
How do they do it? How do they get the time and money to just take the kids and go away on these trips? Well, I guess it's like with everybody else who do similar things, they have a dream. They have a dream about doing more with their life than just the normal school and job race.
They have a dream about living a more vibrant life filled with passion for what they love; ocean, nature, travel, photography and being together as a family. And when you have a strong enough desire to do something, when you are filled with your dream – with why you want do to something, the how always sorts itself out.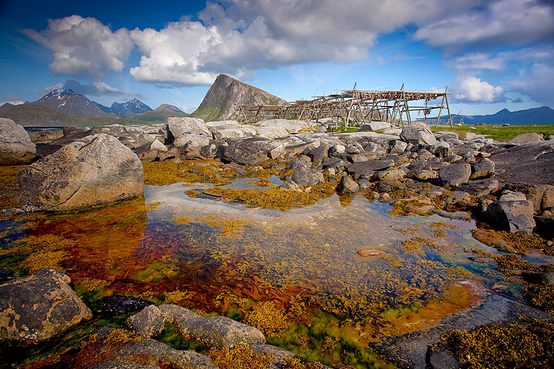 If you have a strong desire to travel and to see, do and experience new things, you plan your life accordingly and put your focus on the things that support this desire. You eliminate things in your life that doesn't support what you want to do and instead put your time and energy on taking steps that lead you towards what you really want.
Maybe we're getting a bit philosophical here, but if you want some more practical ideas about the how's, read more on the pages: Job and Career, Children and School, Travel & Money for example.