Are you seriously considering taking yourself and your family on that journey of a lifetime, but have now idea where, or how, to start?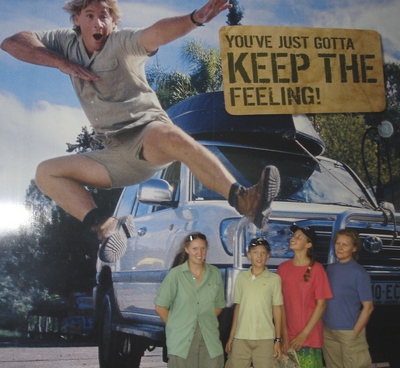 Maybe you've even been dreaming for a long time about taking that amazing trip with your loved ones, and find yourself still just sitting there dreaming?
It's easy to feel excited when you think about taking that break and experience the world together with the most important people in your life, isn't it! But when you then start considering things like where to start the whole project, how to get the ball start rolling, that excitement sometimes has a tendency to turn into doubt, frustration, maybe even fear. Will you ever get every detail into places for such a big family adventure? How could you find solutions to the money issue? Get enough time – both for the planning and the trip itself? Not to mention all the practical things you have to deal with before you can take off…  And maybe the biggest obstacle of them all of it all; the ones that turn up in the inner realm – between your right ear and your left ear…..
Yes, the most important of it all: how can you start believing that your dream trip is realistic and a possibility?
There are many questions which can turn up when you start to consider doing something like a family journey for half a year or so. You'd really love to do something like it, but only seem to get stuck in how difficult it is or unrealistic, scary, even impossible (maybe all of them).
Believe us, we've been here too, many times. And every time we've gone off on one of our long journeys, we've succeeded to take us passed all the obstacles (many perceived!) and experienced something that have been so valuable we have never regretted it one second!
Travel Coaching
To strengthen your inner as well as your outer supporting systems and to help you find solutions you, at the moment, may not even imagine exist, we have created our special Travel Coaching Program. For people like you, who really want to give yourself and your family the best experiences ever, but feel like you'd need that little extra push to take the first steps, as well as continue to walk, an finally even arrive at the goal (your trip).
Our Travel Coaching sessions are created to:
Assist you to identify what's important specifically for you and your near and dear ones so you can start off in the right direction and create a flow in the whole process
Help you to access new ways of looking at your "problems" and provide you with ways to find  solutions you didn't even imagine existed
Support you in creating an action plan, so you can easily take those steps necessary to make your dream trip a reality
We meet over the internet and/or talk via Skype or the phone (or in person if you are in the neighborhood) and adjust the number of sessions to what suites you specifically.
For more information or to book a free trial session, please email Maria at maria@extendedworldtravel.com or fill out the form here